Directors League brings together a diverse group of corporate directors currently serving on publicly traded company boards to share best practices, real-world experiences and expand professional board networks. Through purposeful programming, members stay current on emerging board topics.
Eric Benhamou
Founder & General Partner, Benhamou Global Ventures Board Director, Finjin Bank, Silicon Valley Bank
I thought this was both fun and useful! Great way to learn and tremendously fun interactions!
Michael Hurlston
Chief Executive Officer, Synaptics Board Director,Ubiquiti
It really emphasized how difficult it is to make quick decisions with limited facts and really shows that it takes a closely aligned team to work through the issues that are becoming so prevalent.
Christine Gorjanc
Chief Financial Officer
Arlo Technologies
Board Director
Juniper Networks, Invitae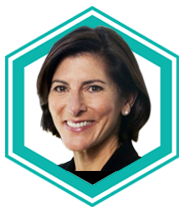 What a useful evening! It was so valuable to hear about the available resources such as the local FBI contact.
Sue Barsamian
Board Director,
Box, Norton Lifelock
Thank you for putting together such an incredibly informative and fun event.
Jan Kang
General Counsel,Chronicle
MEMBERSHIP QUALIFICATIONS
Membership to Directors League is by recommendation and invitation only to ensure a high level of trust and wide diversity of thought, expertise, professional background, gender, ethnicity and experience level. Our minimum membership qualifications include:
current service on a public company board,
two recommendations from existing Directors League members or existing public company board directors or trusted advisors,
attend at least 80% of meetings each year, and
maintain confidentiality and complete code of silence on what is shared between members under Chatham House Rule.
Kim Le started Directors League in 2018 as her passion project (she is a seasoned finance entrepreneur who founded and runs a Special Ops firm specializing in SOX and internal controls). Based on extensive interactions with public company boards and personal relationships with board members, Kim realized there was a group of active directors who were motivated to continuously improve their board performance and contribution. These directors were looking for a community of like-minded professionals that would share experiences and advise to help active board members elevate their performance. Kim recognized the need and formed Directors League.