Continuously improve public company board performance through peer-to-peer exchange and interactive learning
Welcome to Directors League!
Directors League is an inclusive and diverse community of currently active board directors serving on publicly traded companies with a shared interest to elevate their board performance.  Through discussions, interactive learning and real-world scenarios, Directors League provides practical application of policy, how-to advice, and first-hand experience in real life situations.
Interactive training
Curated events around emerging business trends
Peer-to-peer events to build your personal mentor and advisor network
Relevant and timely discussions around board issues including
cybersecurity
shareholder activism
corporate governance
Trusted environment for candid, honest conversations with your peers of active publicly traded company board members who have shared interests
Thank you for putting together such an incredibly informative and fun event.
Jan Kang
General Counsel,Chronicle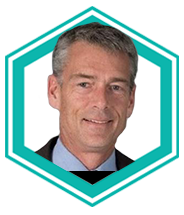 I thought this was both fun and useful! Great way to learn and tremendously fun interactions!
Michael Hurlston
Chief Executive Officer, Synaptics Board Director,Ubiquiti
What a useful evening! It was so valuable to hear about the available resources such as the local FBI contact.
Sue Barsamian
Board Director,
Box, Norton Lifelock
Eric Benhamou
Founder & General Partner, Benhamou Global Ventures Board Director, Finjin Bank, Silicon Valley Bank
This is just a simple text made for this unique and awesome template, you can replace it with any text.